Oriold és Társai Kiadó és Szolgáltató Kft, Coordinator
by Mental Issues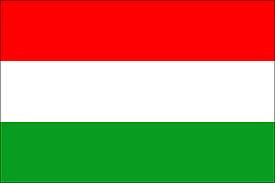 Oriold & Co. is a ten years old publisher company. We publish medical books and journals. We publish partly translated literature from Lippincott, American Psychiatric Press Inc., Taylor & Francis and others. We publish books written by the Hungarian experts too. We have very good relationship to the Hungarian Psychiatric Association, the Hungarian Society of Cardiology and Hungarian Diabetes Association. We concentrate on newest scientific media, but we consider that one of the key points of the recovery is the dialog between the patient and the doctor aiming to improve they understandings to each other. We concentrate in the last few years on the prevention and rehabilitation and started to publish books for the inquisitive non-expert people, organize clubs for the affected people (patients and relatives) in the field of psychiatry, cardiology, diabetes. Our company is a medical, psychiatric and psychoanalytical publisher. We are training volunteers. Some of our books and programs reach job centers of Budapest. We are already having connection to unemployed people. . We co-operate with research centers, universities. We have decade long experience of the effective communication of mental topics. (www.lelekbenotthon.hu) We are having wide co-operation partners of the mental health sector. We are sure that the professionals can help the job center worker and they can help in order to help the job seekers in a more effective way. Job-center worker are very interested in mental knowledge, because they are facing the problem day by day and they are having shortage in this field. We also co-operate with Eötvös Lóránd University (ELTE) and Hungarian Academy of Sciences, Institute of Cognitive and Neuro-science and Psychology. We are very involved in the education and training because we provide key information to our audience. We published app. 120 books, in app. 200.000 copies. We published book in Russian, Polish, Czech languages.
CO.RI.S.S. -Cooperative Riunite Socio Sanitare
by Mental Issues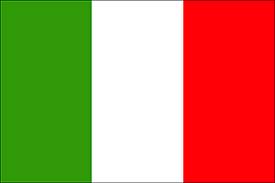 CO.RI.S.S. is a Social Cooperative, founded in 1991 and active in the fields of:
- Vocational training;
- Social and health services for disadvantages people (substance misusers, minors, people with disabilities, people with mental health problems);
- Guidance and information services for NGO;
- Research activities and projects development (also European planning).
Established in 1990, CO.RI.S.S. is a social cooperative formed by persons acting for some time in the field of social, they have set themselves the goal of bringing value to the synthesis and actions of which had gained wide experience, putting it at the service of the whole and the particular needs of citizens falling in the so-called weak: the handicapped, drug addicts, children, elderly, unemployed, and immigrants. Co.Ri.S.S. is also involved in training since 1994 and is accredited as a training agency in the region Calabria with two locations, one in Catanzaro (at the administrative office of Sarrottino-Tiriolo) and one in Croton.
It adheres to the European Third Sector Training Network, a European network of entities carrying out vocational training for the Third Sector. It has held numerous training as part of: Horizon Community Initiatives, POM, Plans Regional Training, Technical Training. It also produces seminars for the sector (disabilities, training for operators of non-profit organizations).
Digital Research & Communication
by Mental Issues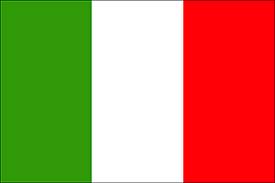 Digital Research & Communication (DRC) is a University Spin Off based in the Tor Vergata University of Rome.  DRC has been created by Professors, expert and researchers in the fields of Education, ICT and digital communication. DRC is part of the Roman Science Park of the University of Rome Tor Vergata, an umbrella organization that embraces about 30 companies specialized in research, training and dissemination of scientific and cultural knowledge. In collaboration with Lazio Region and Filas, DRC is actually working on a didactical web platform for the realization of a mobile video web communication system that want to permit to learners and trainers to work, teach and learn in real time through PC, tablet and smart phones. DRC offer to the student of the Tor Vergata University and to +40 learners to participate to specific courses and stages in the fields of the cultural heritage, video and photographic production and post-production, and in the fields of the non formal education. 
DRC has further specific excellence in project management and financial control of distributed complex project. Shareholders of the company have more than 15 years of experiences in coordinating and managing European co-funded projects.
Within its large experience of EC co-funded project, the DRC has also been involved into the communication and dissemination process of project results and products, managing the project awareness at local and national level with relevant public and private stakeholders. 
PRAH, izobraževalni center, avtošola in drugo izobraževanje d.o.o.
by Mental Issues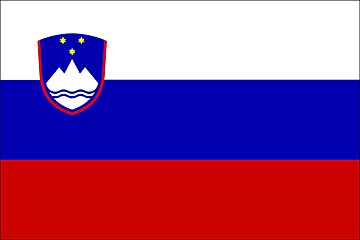 Our company Prah d.o.o. is located in Rogaška Slatina, in the Eastern part of Slovenia. Prah d.o.o. is a private company which was established in 1990. It originally covered education and training in the field of traffic science (driving school for all categories, professional leader of driving school, instructor of regulations of road traffic, driving instructor, acquisition of basic qualification – code »95«,). In 1998 we started with education in the field of computing and economy, as well as with professional and training activities in the field of employment. Apart from the informal education we cover the following areas: Vocational college for Logistic engineering, Secondary school for Logistic engineering, secondary vocational school for Driver. In addition we are very active in non-vocational adult education as well. We cover the area of adult learning. Our target group are adults. We organize many trainings, lectures and workshops for the unemployed and future entrepreneurs, which help the adults towards the path to self-employment, activates the unemployed sector, teaches the adults how to act on the labour market, how to communicate. We also organize various workshops and trainings for career orientation for people over 50. 
We are constantly trying to find new methods for stimulating and encouraging people towards lifelong learning. And to do so, we are prepared for inovative approaches that would motivate people to join our workshops, trainings, lectures and other programmes we organize. 
Adana Aile ve Sosyal Politikalar İl Müdürlüğü
by Mental Issues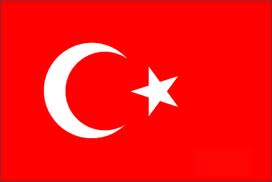 Adana Rotary Kulübü Toplum Merkezi  is a vocational education centre which supplying trainings in the range of many subjects.The organization mainly deals with: trainings, developing programs and training materials. Our aims are to supply protective, informative and developing measures, be a guide, a rehabilitation support to the people who is disadvantages and has a trouble to get a job. We work with the cooperation with local authorities, other vocational centers, municipalities.
In our organization there are 60 teachers providing education and about over 1000 learners. The education we provide are craft, manufacturing, ready made clothes, beauty care, computer technology, gardening, entrepreneurship which are vocational education;  language course, and school support course, some personal development courses. The type of the courses can be changed according to the demand of the world of work and learners.
Most of our learners are people looking for job so this project will give a chance to exchange information with other European countries. And also we can integrate the project activities easily into our activities.
The United Euro Bridge
by Mental Issues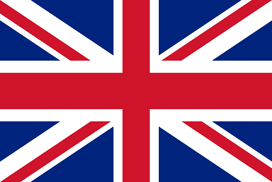 The United Euro Bridge is an award-winning voluntary organisation providing work experience and employment services, both in the UK and internationally, offering clear progression to jobseekers, graduates and focus on career success.
The United Euro Bridge is a provider for European residents, delivering free recruitment services, leading to employment opportunities all over Europe. TUEB has network of over 50 European partners providing work-placements and employment services across the EU, as well as seven years of experience in running Mobilities Projects Our mission is simple; to change lives by offering diverse, high quality programmes, work placements and employment services to people from the EU, helping them achieve aspirations, their personal and professional goals.
To promote the 'mobility' initiatives enabling people to train in another country, co-operation projects to transfer or develop innovative practices, and networks focusing on topical themes in the sector. 
Equal Opportunity in the job 
Bringing people together from all walks of life 
Celebrate equality and diversity in the Working world actively encourage good practice 
Great efforts to encourage diversity.
Akademie Überlingen Verwaltungs GmbH
by Mental Issues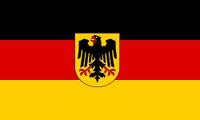 The Akademie Uberlingen was formed in 1969 and has 35 locations mainly in the North of Germany training and re-training young people and adults in more than 20 qualifications and vocations. The Wernigerode site specializes in the qualification and training of disadvantaged groups such as long-term unemployed, early school leavers, disabled persons and people with difficult social backgrounds. We have long-term successful partnerships with the local industry as well as the job-centers, youth and help organisations and our local authorities. The Akademie Uberlingen is an active European partner in the Lifelong Learning Programme within various frameworks including Leonardo, Comenius and Integration through Exchange and has long-term experience in the planning, implementing and management of projects.
SMART SOLUTION TECHNOLOGY SRL
by Mental Issues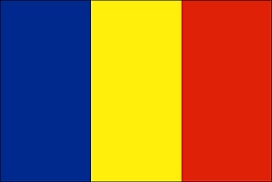 About Smart Solutions Ltd is a private company which has among its declared aims: Giving advice at management level, including advice in writing and implementing EU funded projects.
In this respect we have qualified or trained in various fields of engineering, geodesy and surveying, psychology, coaching and mentoring, project manager, trainers, management communication.
Company specialists are involved for over 15 years actively in training activity, in providing advice and technical solutions for several companies and public institutions SW Oltenia region.
In this project, our company may involve 5 people: specialists in coaching, training and consultancy on European projects. Our company can increase the number of these specialists if the project needs so require.
So they know very well the educational and economical environment of Romania. That, because since 2006, they wrote and implemented IVT. PLM and VETPRO mobility Leonardo da Vinci projects with partners from different European countries, know in detail the communication problems that may arise in these type of projects and differences of legislative issues related to evaluation / recognition / transfer of learning outcomes. In addition, because they are in permanent contact with the professional training in partnership with the labor market, they know what skills are necessary for the tutors of the companies that organize internships for students. 
The project will operate on a full-transparency basis, as a network of equals.
We will support and take an active part in all stages of project activities as written in Part F1 with a specific role:  Lead communication activities 
Depending on what we intend to do through this project, our company can cooperate:
1. description of practical skills necessary for tutors/job-center workers 
2. conducting survey and analysis to check the competences and needs
3. development of coaching tools for  improve the tutors competences 
4. descriptions of the methods and means useful in the Communication 
5. collecting examples of good practice 
ÇAL İLÇE MİLLİ EĞİTİM MÜDÜRLÜĞÜ
by Mental Issues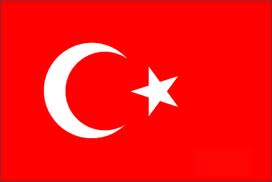 The District Governorship of Çal is a non-profit institution established in Turkey to to reinforce the contribution of Lifelong Learning – particularly disadvantaged local governors' education – to social cohesion, active citizenship, intercultural dialogue, gender equality and personal fulfilment at the level of marginalized groups from different minorities (ethnic, religious, migrants' communities etc.),
to reinforce the role of Lifelong Learning – particularly disadvantaged local governors' education – in creating a sense of European citizenship based on understanding and respect for human rights and democracy, and encouraging tolerance and respect for peoples and cultures among the learners from partner organizations involved.
The main articles of our association are the following ones to:
- inform, teach and develop European Programmes in Çal.
- promote and develop educational programmes addressed to businessmen and citizens for the management of new technologies and to provide information and advice in order to apply for European Programmes and during the required procedures for these issues.
- face and carry out international activities as a global process for the improvement of the educational and professional situation and the situation of Andalucia in general. 
- focus on young people and to provide them with all the available information about EC initiatives, International Programmes and European Mobility Programmes in order to improve their professional skills.
- disseminate and spread information about job and educational opportunities within other European countries.
- bring information and other results of projects and investigations carried out within European Educational Programmes closer to the general population.
- develop means and services that enable intercultural and linguistic learning.
- encourage and boost the European Citizenship.
- consolidate the knowledge about other European cultures and lifestyles.
- encourage the European values as a means of preventing racist or xenophobic attitudes.
- promote discussion and debates about social problems such as unemployment, racism, environment, climate change, poverty, delinquency, alcoholism, prostitution, social exclusion and the reintegration into society of marginal population. 
Združenie pre rozvoj osobnosti
by Mental Issues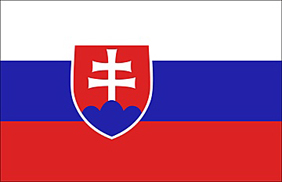 PRO is a non-governmental organization working in the area of human resources development. The main aim of the association is to address up-to-date issues by development, promoting and strengthening skills of individuals and groups through life-long learning, advocacy, and networking initiatives; to mobilize and involve different target groups, including disadvantaged persons,  in solving these issues; to support active participation and citizenship; to facilitate equality, inclusion and integration through educational, cultural and other activities and to contribute to overall personal development.