Volkshochschule Lingen, Coordinator
by Super User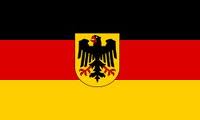 The Volkshochschule Lingen (VHS-Lingen) is set in a rural area and provides a wide variety of courses. Learners come from a wide variety of backgrounds with ages ranging from 15 to 94. Each semester more than 6000 learners enrol on vocational and non-vocational courses such as: Local History and Geography, Politics, Economy, Pedagogy, Literacy and Numeracy, Foreign Languages at various levels, German as a second language (especially for immigrants), preparatory classes for school exams (second-chance education), vocational education, training courses leading to qualification (in-house or external), Information Technology, various Arts courses, Health, and Culture.  A great importance is attached to the close collaboration with other adult education centres and local, national and international institutions in order to increase know-how, exchange work experiences and build new contacts with other organisations interested in the same topics. Since 2002 we have been participating in Grundtvig Learning Partnership Projects where our learners have been given the chance to learn more about our European neighbours. These Grundtvig projects have raised our learners' awareness of European topics and thus have given them a chance to contribute to a better understanding of the European Union in general and the official motto "United in Diversity" in particular. For this HAPPY project, the VHS Lingen will provide a project course where our learners can play games, talk about sleep problems and how to solve them, learn English and organize several workshops on wellbeing and happiness.
---
STAKEHOLDERS
Archivio della Memoria
by Super User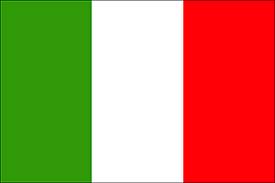 Archivio della Memoria (AdM) is a cultural association founded in 2002 that carries out historical, anthropological and sociological research activity to bring to light document and give value to local culture, traditions and knowledge. AdM operates both in urban areas and in small towns, in Italy and abroad, actively interacting with local communities, especially those characterized by marginalization and social disadvantage, developing best practices in the field of qualitative and quantitative research, in visual documentation and lifelong learning, organizing educational projects either for adults or children and young people in the subjects of its competence. From 2005 ADM is part of the Science Park University of Rome Tor Vergata, an umbrella organization that embraces 30 companies specialized in research, training and dissemination of scientific and cultural knowledge. ADM is actually working with local authorities like Lazio Region, Municipalities, public Universities in Rome, with several Natural Parks of Lazio Region, with the Ministry of Culture and with many schools in various fields like education, culture, tourism, found rising, marketing planning, ICT, new media and traditional communication, international cooperation. In order to promote education and training using new technologies ADM has recently created the Tor Vergata University of Rome Web TV, the Regenerative Surgery Web TV, the Italian Science Parks Web TV. ADM has a branch dedicated to the international cooperation project with the specific mission  to realize social and sanitary research in developing countries. 
---
STAKEHOLDERS
European Learning Centre
by Super User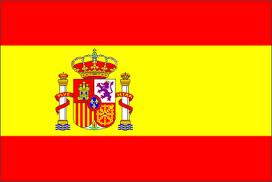 European Learning Centre (ELC) is an institution with over 20 years of experience in the field of training and education. Our work involves primarily adults and youth in the local community who are interested in furthering their education in a non-formal context. Public funding is also received to subsidise accreditation and certification of adults, employed and unemployed alike, for the training they receive. In addition, we cater to adult workers wishing to receive personalised training and to long-term unemployed learners who need to improve their employability. This organization coordinates several adult educational centres throughout the Region.
Our main training areas are:
• Language and ICT courses,
• Specific training courses for working adults and also unemployed,
• Corporate and institutional training,
• Management of Training Plans
• Custom-made training programs
• European educational projects
• Projects of innovation and technological development
• Other business services
Since its foundation in 1994, European Learning Centre has evolved and developed by providing quality education in each field of expertise and offering personalized attention. Currently, ELC has several training centers throughout the province of Cadiz and Malaga. 
---
STAKEHOLDERS
Sastamalan Opisto
by Super User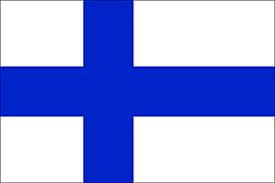 Sastamalan Opisto is a Finnish Liberal Adult Education organisation. The college curriculum (programme) has more than 500 courses each year, with 24000 teaching hours in the villages of Lavia, Kiikoinen and the rural town of Sastamala. Courses deal with everyday life skills, music, expressive arts, Arts and Crafts, Information Technology, languages and sports. Most of the courses last from mid September to end of November, and from mid January to mid April. Anyone can participate, and also suggest new courses. Course fees are very moderate, usually 20-45 euro per academic year. Open University Department fees are higher.  It is possible to study languages 100% online on the Internet. There are courses for children, adults and seniors. College also has Basic Education of Art for children and young people. Language and life skills courses for immigrants are also offered. Over 50% of the 11000 students at the college are over 50 years of age. Courses usually meet once a week and at the same time but there are also many short intensive courses, for example on weekends. People living in Kiikoinen, Lavia and Sastamala who are registered in Employment Service Agency, can get a voucher for College Active Student's Card. The card is valid for participation in most courses. 
---
Frauenberufszentrum Women's Job Centre
by Super User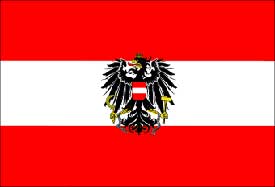 Founded in 2010 the FBZ was the first Women's Job Centre in Austria. Now there are several more spread nationwide. The FBZ is strongly supported by the Austrian Labour Market Service Agency (labour office). 
The women's job centre (FBZ) offers information about the needs of the actual labour market and supports women on their way to participate in it. Each woman can decide about her further path or career. Solutions about the caring duties and other family problems will be found. At the longer end every woman should be able to finance her daily life by herself.
Education is a key word for becoming successful in professional and private life. Basic and further education means professional qualification on the one hand but also the increase of personal skills like self- and time-management on the other hand. Development of personal skills signifies also development of latitude. Aim of our advisory is to create solutions for job-seeking women and also for women re-entering the labour market. Monthly information events are organized to promote the wide range offers of the FBZ, like
- the service area with personal computer and internet for the clients
- the advisory area: clearing sessions are set up to talk about the ideas about further jobs (technically, caring, selling, administrating)
- career guidance
- workshops (in house training)
- external qualification (other educational institution)
- external courses (paid by the labour market service)
- practical training, vocational training
- or tailormade workshops created in reaction to actual needs of the labourmarket or groups of jobless people (like language trainings for migrants, PC courses for women 50+, courses regarding health&work, etc.) Quality management, networking and public relations are additionally done by the FBZ.
---
STAKEHOLDERS
La Coupole
by Super User
La Coupole is an umbrella organisation located in a disadvantaged area, along the mosa river in wallonia. The region has an industrial past in the steel industry, but is now characterized by a high rate of unemployment, and a low global level of education. This organization deal with 3 main issues in this area : employment, economy and training. The partners organisation of La Coupole are training center, public employment administration and organization of economic development. The activities of la Coupole are mainly: survey about employment issues, project coordination among partners organization, event organizations, and sharing services among partners. La Coupole aims to coordinate activities with the members to help unemployed to benefit from all services in Flémalle. 
---
STAKEHOLDERS
Föreningen Aktiva Södertälje
by Sergio Pelliccioni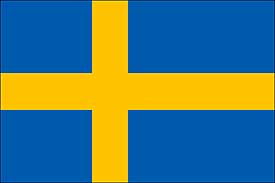 The union (föreningen) of Aktiva Södertälje is a non governmental organization in a disadvantaged area
with the focus on enabling immigrants and other people to realize their full potential
and fulfill their aspirations through the promotion of health activities and other social activities as language learning and
empowerment actions. We started the organization for two years ago to encourage adults
to learn through "learning by doing", and offer a meeting point where everyone
could come and learn or help others which meant for example how to stay in a better health or other subjects that have a close connection with daily life and with their key competencies. Nowadays the focus is also on how to use ICT and new technologies to have a healthy and active ageing. Every year the union does a plan about
how to share knowledge and information, and this year we have the focus on
learning how to use new technologies, social media as facebook 
through intergenerational activities and by offering individual SMART-plan and how to learn more about Europe.
---
STAKEHOLDERS
HF & VUC FYN Glamsbjerg
by Super User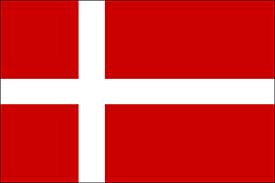 HF & VUC FYN Glamsbjerg, receive each year more than 2600 students whose common aim is to improve their competence in an exciting and modern learning environment with approximately 35 motivated teachers. We are under an umbrella organisation HF & VUC FYN that consists of 10 training centers, namely in Faaborg Glamsbjerg, Middelfart, Nyborg, Søndersø, Munkebo, Odense and Svendborg cities. All 10 training centers are modern education sites with large and bright rooms and modern learning equipment. We are rooted in the 8 municipalities - Assens, Middelfart, Faaborg-Midtfyn, North Funen, Nyborg, Odense Svendborg and Kerteminde and local networks with other public and private companies. The education centre in Glamsbjerg enable disabled learners with direct access with one elevator. We have a large department with dyslexia education and Adult Education, where we partly runs many courses on our teaching centers and partly in cooperation with businesses such as Montana, Nyborg Strand Hotel, Elder Care, Carl Hansen A / S, Munch Asphalt, Søby Soegaard, production schools, vocational schools and public schools.
WE OFFER ALSO: AVU (9 and 10 pm) and higher preparatory single, where you can take an exam in 2 years or more HF-specific provides different HF-core modules which at one year gives you the direct jurisdiction of a higher education HF for dyslexic over 3 years We provide special courses for learners having general literacy –or dyscalculia problems. AVU /HF-trades executes also in private and public companies in our six municipalities.
VALUES OUR local values based on the vision of HF & VUC FYN. HF & VUC FYN bridge to a future with more education, better jobs and a higher quality of life and to our fundamental values:
Commitment,
Humor
Respect
Accountability
HF & VUC FYN Glamsbjerg Noerregade 42 DK 5620 Denmark CVR 29542791 EAN 5798000558496
Burdur İl Sağlık Müdürlüğü, Sağlık Akademisi
by Super User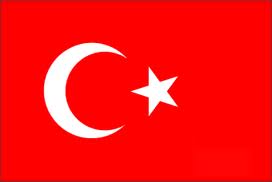 Burdur, Natioınal Health Directorate, Health Academy has been founded in 2012 in order to advance the capacity of public health education within a large spectrum. Our directorate is responsible for many health and sub health issues regarding the hospitalization and public education. No matter what their ages are; anyone is linked with our health education which brings us the title of "adult education provider" Migrants, gypsies, handicapped people, those who are from different religion and races e.g. refugees from Afghanistan and Somalia are also under our coverage when it comes teaching the specific health issues. 
---
STAKEHOLDERS